Verification of Janine..God Bless you Darling Girl.
I thought I would post the latest article on Janine Vaughan , the lovely young lass that was raised in our home.
After doing my blog and mentioning Janine I have not been able to get her out of my mind.Honestly she was the loveliest person,always tryiing to get her birth mother to accept that she even gave birth to her.Her Dad I an still lives here not far from us and looks a broken man.
Imagine being a young man of about 18 or so and you have a girlfriend and she falls pregnant,something.. no one knows what ...makes the Mum decide as soon as she gives birth that she does not want this child, Ian and Julie had broken up before the birth,and on the day she comes out of hospital Julie bought Janine to our home and said to him "take her she's yours" end of story she never acknowledged this girl again.
So Ian and his parents raised Janine in this house,they did an amazing job,Mrs Vaughan told us this story when we came to look at the house.
I had met Janine before that as she worked at the jewlers in the next town,she was engaged and had begged Julie to come to her celebration,she told her no I am nothing to do with you, again she asked at wedding time and no was the answer again.
5 years or so on the marriage breaks down,over the years Ian marries and has another 2 children and his wife loves Janine to pieces and they are called brother and sisters but Janine stayed with Nan as it was what she knew.
After her marriage broke down Janine went to Bathurst for a fresh start,she was only there a short time when she vanished.
As I write this my heart aches for her, and for her step Mum as she has terminal cancer and her only wish is that Janine is found and lay to rest before she dies ,the unrest this family must have in enormous I cannot even imagine the pain .
Over the years I have been in a circle of friends and Julie has been at the sqme things as me she is a friend of a friend and no one ever dares ask her why she did what she did,if she ever feels pain for the loss,she is a very hard hearted lady she did have another child a boy and he is now a 40 year old man and is the apple of her eye and can do no wrong.. what happened to her mind..we will never know..she has many enemies and few friends but in my heart I feel for her and "Father forgive them for they know not what they do" if she had known how she effected this girls life would she do that to a child again...I would like to think not..but that's just me...hoping...
I put the article on so that you would all know I was not in fantasy land lol...as when I read the blog back I thought ..o'h yeah spooky house and now this,she should write a book lol..
Bless you Janine sweetie I know God is holding your spirit safe in his hands
$100,000 reward to help solve disappearance of Janine Vaughan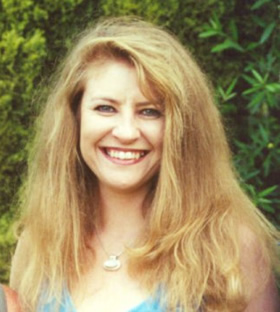 Janine Vaughan
Minister for Police, Tony Kelly today announced a $100,000 reward for information surrounding the disappearance Janine Vaughan, reported missing seven years ago today.
Mr Kelly said the 31 year old Janine Vaughan was last seen entering a red vehicle in Keppel Street, Bathurst on 7 December 2001.
"Police are interested in any information that will lead to the discovery of Ms Vaughan's whereabouts or the disclosure of the tragic circumstances of her disappearance," Mr Kelly said.
"Ms Vaughan's family deserves the closure of knowing what has happened to their daughter,"
Mr Kelly said investigators hoped the significant reward will encourage someone in the community to come forward with something that they might know, even after seven years.
"Of course memories fade but we hope that this significant reward will encourage someone to remember something that might assist the police with their investigation." Mr Kelly said.
"Anyone with information, however insignificant, should contact police. Member for Bathurst, Gerard Martin welcomed the Government's offer of a reward and encouraged anybody with information to come forward.
"It may not seem like much but if anybody has any piece of information, however small, it could prove to be the vital link police need to find out what happened to Janine Vaughan.
Mr Kelly said that any information will be treated as strictly confidential and may be given at any time of the day or night.
Anyone with information should contact Crime Stoppers on 1800 333 000.